PersonalInfoSecurity.com is a high-quality resource for individuals and businesses on information security products and services.
PersonalInfoSecurity.com was founded by Nicholas and Lawrence Klamecki to help individuals and businesses looking to protect their personal and digital information. In their efforts to learn which products and services worked best, they found a lack of focused and reliable information on the Internet. They created PersonalInfoSecurity to be an educational, authoritative and trustworthy website focused on practical knowledge and tactics for protecting your cybersecurity.
Our Team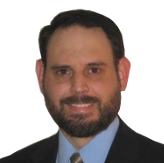 Nicholas Klamecki
Co-Founder and Editor-in-Chief
Nicholas has a B.S. in Economics from the University of California at Davis and 15 years experience in business, education and software.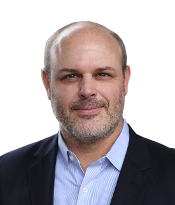 Lawrence Klamecki
Co-Founder and Editor
Lawrence has over 20 years professional experience in finance, law and investments. He is an expert enterprise software and business process automation consultant. He has a Juris Doctor and MBA in Finance from the University of San Diego, and a degree in Risk Management from New York University.
Our Approach
We review information security software, services and physical products. Our reviews are done personally by us. We buy the product or service and use it over the course of weeks or months before writing an honest first-hand review. We never accept free products or services. All of our product reviews, comparisons and product FAQ posts are based on our own use and analysis.
We also produce many information security-oriented articles and blog posts. These are thoroughly researched by us or reasearch and writing experts that we hire. Every article is reviewed and edited by us personally.
Our goal is to provide factual, useful information, not fluff. Where we can give our own opinion from actual first-hand use or knowledge, we share that. We also speak with other information security experts to discover new security trends and validate our content. We avoid making unverifiable claims, and only cite authoritative information sources.
Cybersecurity is a complex, continuously-evolving topic with life-changing or business-changing implications. We cannot know everything. We do not know when the next cyberattack will occur, or the nature of the threats we will face. Our goal is to help you by providing the action framework and knowledge you need to put the right info security protections in place.
We hope you get a lot of value from PersonalInfoSecurity.com. We try to share the best content for people who are serious about protecting their personal information and identity.
If you like our product reviews, articles, and blog posts, feel free to comment. We appreciate it!
PersonalInfoSecurity.com is owned by FunnelProfit, LLC and is headquartered in San Rafael, CA.
Disclosures
This site is owned and operated by FunnelProfit LLC. FunnelProfit LLC is a participant in the Amazon Services LLC Associates Program, an affiliate advertising program designed to provide a means for sites to earn advertising fees by advertising and linking to Amazon.com. FunnelProfit LLC also participates in affiliate programs with Avangate, Norton, ClickBank, CJ, MyCommerce, and other sites. FunnelProfit LLC is compensated for referring traffic and business to these companies.